Nougat bags

The original hard nougat, and our soft nougats in standing bags.
New: standing bags "Merci" and "Christmas".
Ready-to-serve, perfect for the afternoon tea, or the coffee on-the-job. Beautiful bags with 150g nougat in delicious flavours:
hard: with 30% almond
soft: with almond/pistachio, vanilla/chocolate, cranberry, fleur de sel, limoncello and vanill/pistachio/strawberry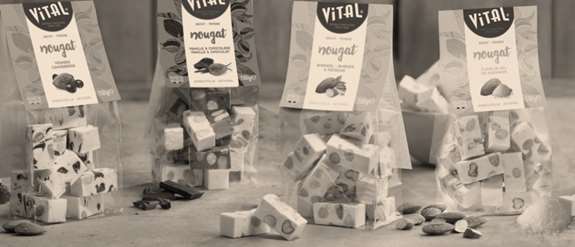 Nougat slices

A slice of Heaven… made in Belgium.
Our Maître-Nougatiers have created six heavenly flavours with golden roasted almonds, peeled pistachios, dried cranberries, and much more yummie ingredients!
New from fall 2023: our seventh flavour with speculoos spices.
What you see is what you get… what else can we say?
Just taste!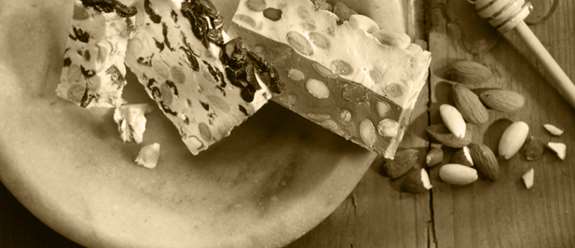 Nougat bars

Soft Nougat bars in two sizes:
75g on-the-go snack, in three delicious flavours
150g to share... with almonds and pistachios, or pure: without nuts at all (for the connoisseurs)
B2B: ready to sell to your customers, in our shelf-ready pack of 12x75g
B2C: planning to treat your friends or colleagues? Take advantage of the 10+2 promotion!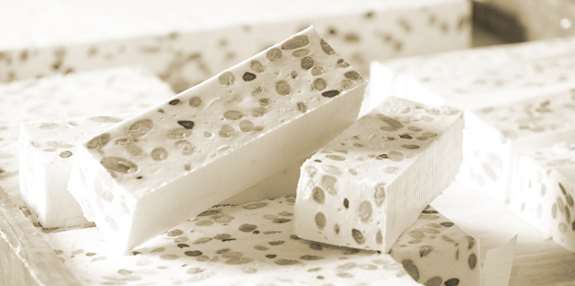 Chocolate coconut bars

Our delicious and smooth filling of desiccated coconut, sugar and honey, with a crispy layer of Belgian chocolate (Rainforest Alliance certified cocoa).
milk and dark chocolate coated bars, four flavours in total
permanent promotion: 10+2 free!
B2B:
Check our shelf ready pacjk of 12 sales units.
Contact us for bulk coco or rhum "rochers".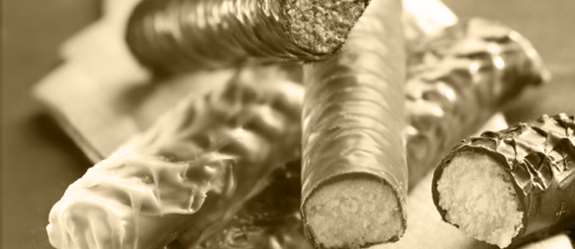 Nougat 8g wrapped

Individually wrapped 8g soft nougat, in different flavours:
almond/pistachio
chocolate
cappuccino
cranberry
Ideal as a sweet treat with tea and coffee, for your giftpacks or for pick & mix sales.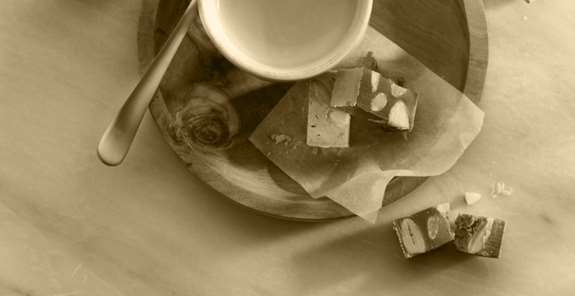 Nougat 8g unwrapped

Bulk nougat (not individually wrapped) with almonds and pistachios... with an absolute minimum of plastic packaging.
Create your own favorite bags or boxes:

2.5kg display (about 310 pieces): for special occasions such as birthdays, newborns, etc.!
1.0kg bag with the one and only hard nougat with 30% almond!
B2B:
cases of 5kg in the flavours almond/pistachio, cappuccino, raspberry, pistachio and strawberry
cases of 6kg in the flavours chocolate and pineapple/papaya